OKScrum was founded in 2018 with one mission in mind: To help people pass their certification exams and make their dreams come true! Our founders believed there was a lack of quality resources available to help professionals pass their certification exams.
We asked ourselves a simple question, What would help me pass a certification exam? With no clear answers, we decided to ask the experts, so we created a focus group of educators and asked them what they thought. The clear winner was being able to practice taking an exam with focused feedback on where you did well and more importantly where you were doing poorly.
With that goal in mind, we built a world-class system for taking practice tests, that would provide test takers with the knowledge they need to be pass their exams. Certification exams don't just measure what you know — they are also a test of how well you perform under pressure. The right type of test prep helps you familiarize yourself not only with the material you're being tested on, but also the format of the test, so you feel less anxiety on your test day. That's the kind of valuable experience you'll get by taking our practice exams! 
We take great pride in our product offerings and their ability to help people pass their certification exams. Our team finds it rewarding every time we receive an email telling us someone passed their exam! That is exactly why we do what we do.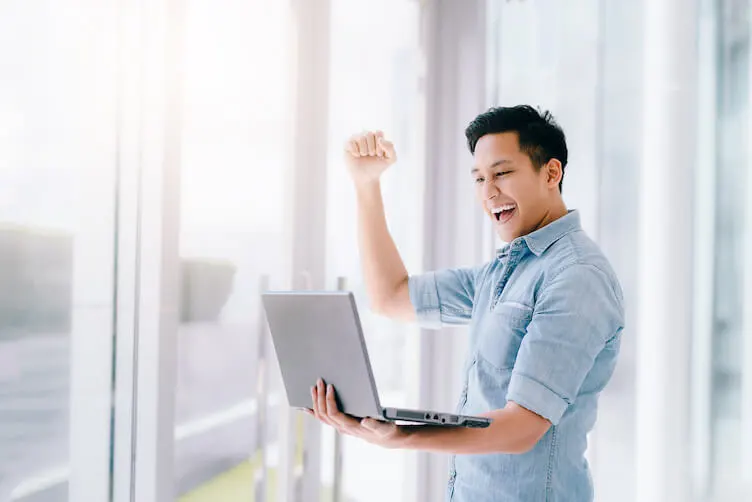 Our mission is to get you certified
Our mission is to help professionals achieve success in their career. Our exam preps will enable you to become a certified professional and open new doors of opportunity. Our 100% guarantee is backed by our expert team and will guide you through your journey.
Our exam preps and practice exams are designed keeping the certification goal in mind.
We stand by our students throughout their certification journey.
We have highly qualified and experienced Scrum exam experts.
We provide complete assistance and guidance to our students.
Faculties/Trainers are accessible during your complete certification journey.
Online learning modules to support continuous learning.
We take great pride in our practice tests and their ability to help you pass your certification exam. Each question, answer, and explanation is thoroughly researched.
Your practice exams are available anytime anywhere on any device. So you can study when it is convenient for you.
Unlimited access to your tests, no expiration dates, and no recurring charges. Everything you need to pass your exam for one low cost.
Our practice exams costs less than the cost of taking the actual certification exam. It is also more value at a cheaper cost than the competitors.
Simulated Exam Environment
Our unique practice test environment is the closest thing you will find to the real test experience. They help you feel the pressure of completing the exam in a strict timeframe.
Our quizzes will tell you when you're right and when you're wrong, and most importantly we explain why! Our tests provide you with clear explanations in an easy to understand format. Take your time as there is no timer.
Still have doubts about a specific question? There is no such thing as a dumb question. We pride ourselves in answering all questions promptly and thoroughly.
When you complete a full exam course, you will receive a certificate of completion, which you can share with your friends, relatives, co-workers, and potential employers. Certificates of completion help demonstrate your accomplishments for everyone to see.
We cover more Scrum certifications than any other site (17 so far!) and are continuously creating and adding more.