Master Agile Excellence with the Agile Mastery Bundle – Elevate your Agile expertise with our Advanced Bundle, featuring PSM II™, PSPO II™, SPS™, PSK I™, and PAL I™ certifications. Become a Scrum and Agile leader, ready to guide teams and organizations towards peak performance.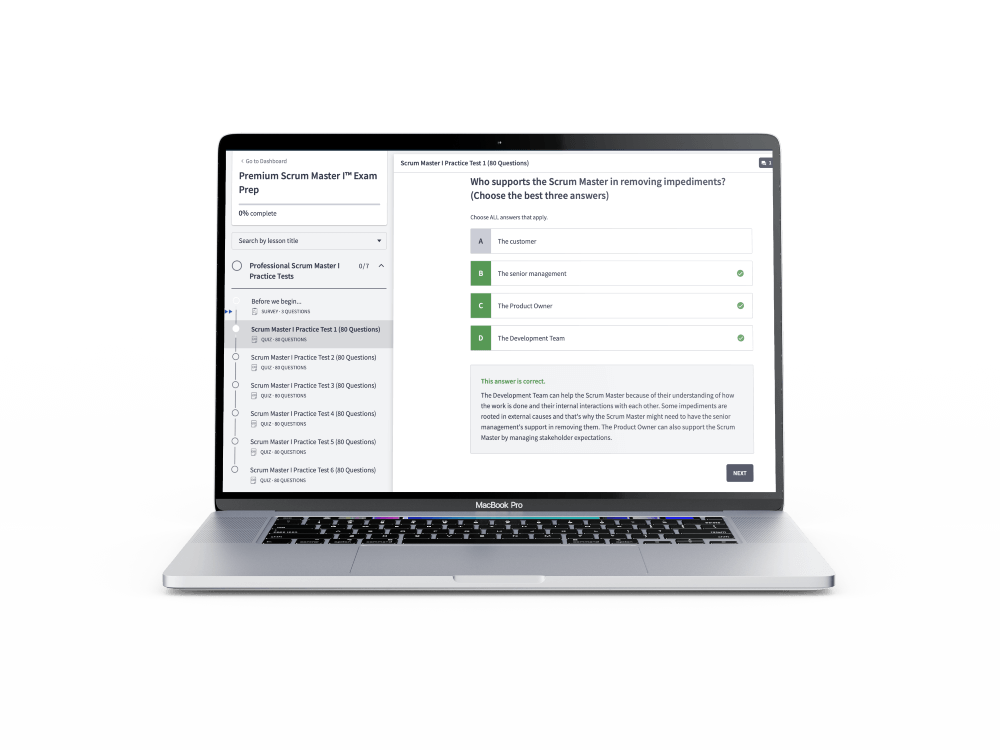 High Quality Question Banks
You have many choices when it comes to practice exams. Our mission is to help you succeed in your career. Each practice exam question is created through thorough research and formulated to help increase your knowledge. The Advanced Bundle question bank:
Includes PSM II, PSPO II, SPS, PSK I & PAL I practice exams.
"ScrumPrep makes some of the best Scrum practice exams on the internet! The practice questions are very high quality and thorough and I've learned a lot from them over the years."
"Using ScrumPrep has been a fantastic experience. Hiro was committed to helping me accomplish my certification goals. More doors of opportunity have been opened"
"The instructor support has been invaluable. Specifically, Hiro as he took the time to help me understand how different practices are connected to the underlying principles of agility. He has a lot of experience and shares his knowledge freely."
"ScrumPrep provided valuable content that helped me not only pass my certification exams but also where I can improve. They are true to their mission of delivering value to each and every user. They embody the agile mindset."